Governor is inherently designed to be the CMS (and more) for everyone, but we couldn't be happier that it's found a home with agencies. Once we recognized that fit, we began expanding the features of Governor to cater towards agencies and brands with substantial website needs, and we believe that through that process Governor has become the perfect solution for agencies of all kinds. To that end, we'd like to discuss some of the reasons why that's the case.

One of, if not the most, substantial reason that agencies elect Governor is the fact that they can run most of their necessary digital agency functions within Governor itself.

Let's say an agency is managing 115 websites that are all in various stages of development. With Governor, every single one of those 115 sites can be managed from a singular dashboard. This is extremely similar to the way that many design agencies lean on Invision as a single dashboard for prototypes. Governor provides a similar user experience with live staging, or under-construction websites, web apps, and intranets.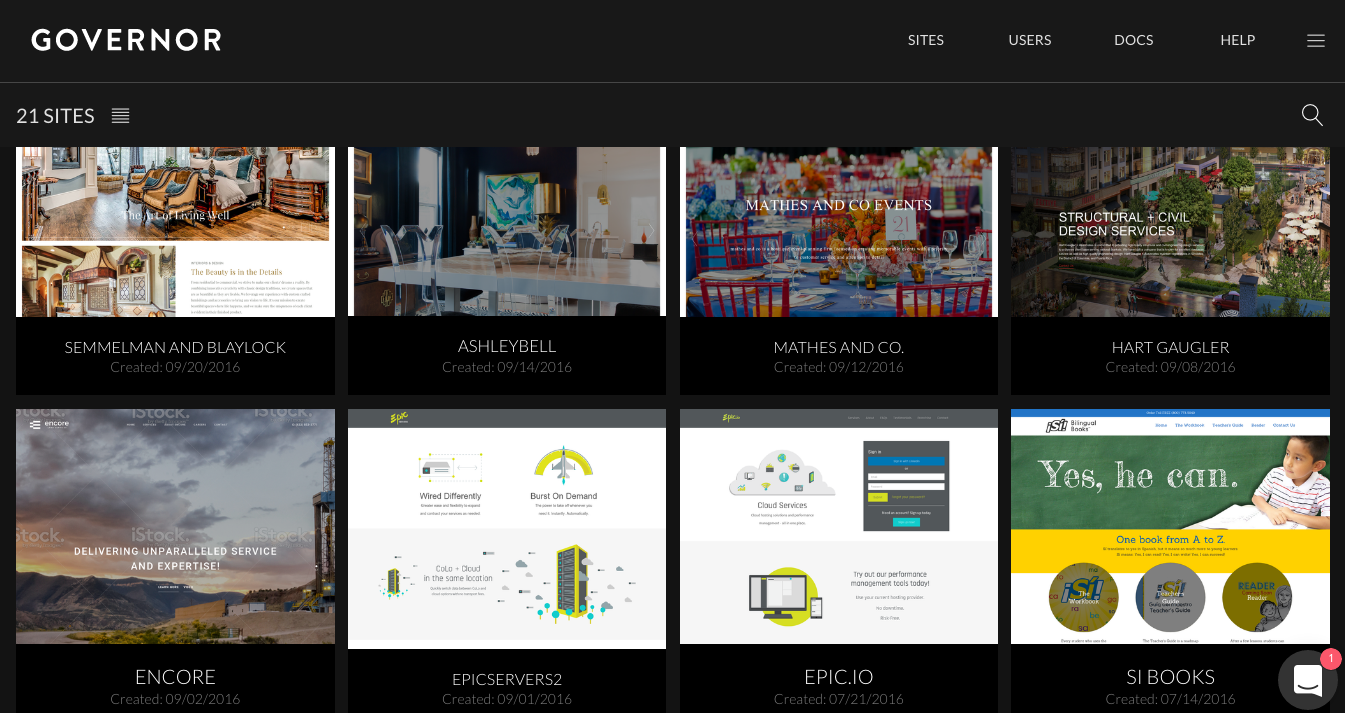 By nature, an agency involves a substantial amount of people, and Governor recognizes that. In response to that, Governor allows multiple team members to engage in live collaboration on multiple projects simultaneously. Our cloud hosted environment allows your team to turn collaborative brainstorming into collaborative action.

Past the 'Agency Hub' genre of benefits, Governor has a distinctly modern user interface. We've put the focus on quality UI/UX and design integrity, and created a product whose interface won't scare off your clients. Especially if you opt to whitelabel Governor, you'll be excited to show off your system to clients, and clients will find it easy to navigate their site dashboard. That's something that's certainly never existed in the CMS world.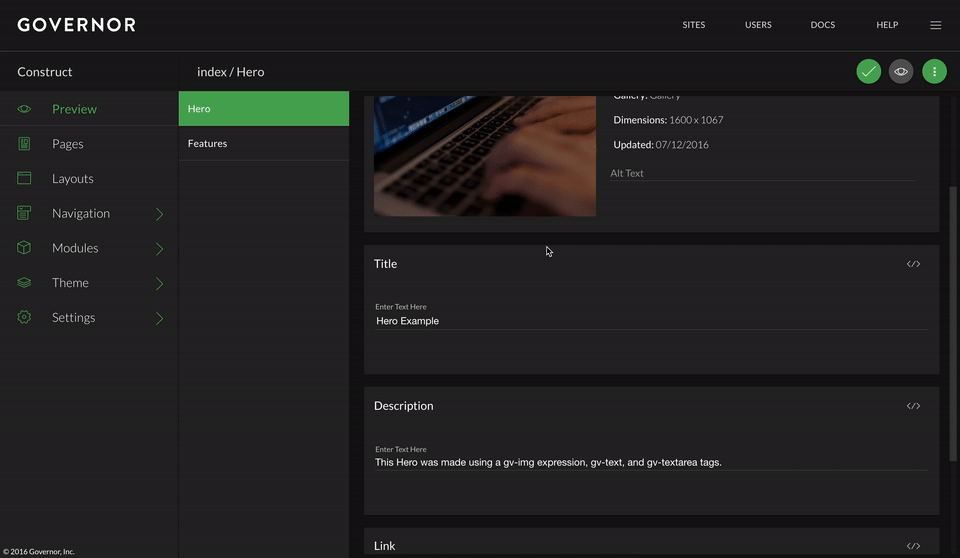 Speaking of backend, rest assured knowing that we've got your back(end). Governor is framework-friendly and built on powerful platforms which remove the necessity of backend development. That adds to the overall ease of use, but also streamlines project timelines. What used to take weeks now takes hours, what used to take months now takes a few weeks. That means more projects in & out the door, and more money coming into your agency. And I know what you're saying. "No backend? You must be talking about templates." Well, we aren't. At least not completely. While we do offer a bevy of beautiful templates, you also have the complete freedom to start from scratch and build something from the ground up within Governor. Don't feel like working within Governor? No problem! You can go through the entire design and frontend development process, and simply upload files to Governor, and you'll quickly have a functioning product in no time. A great deal of this is due to our extremely intuitive, simple tagging system.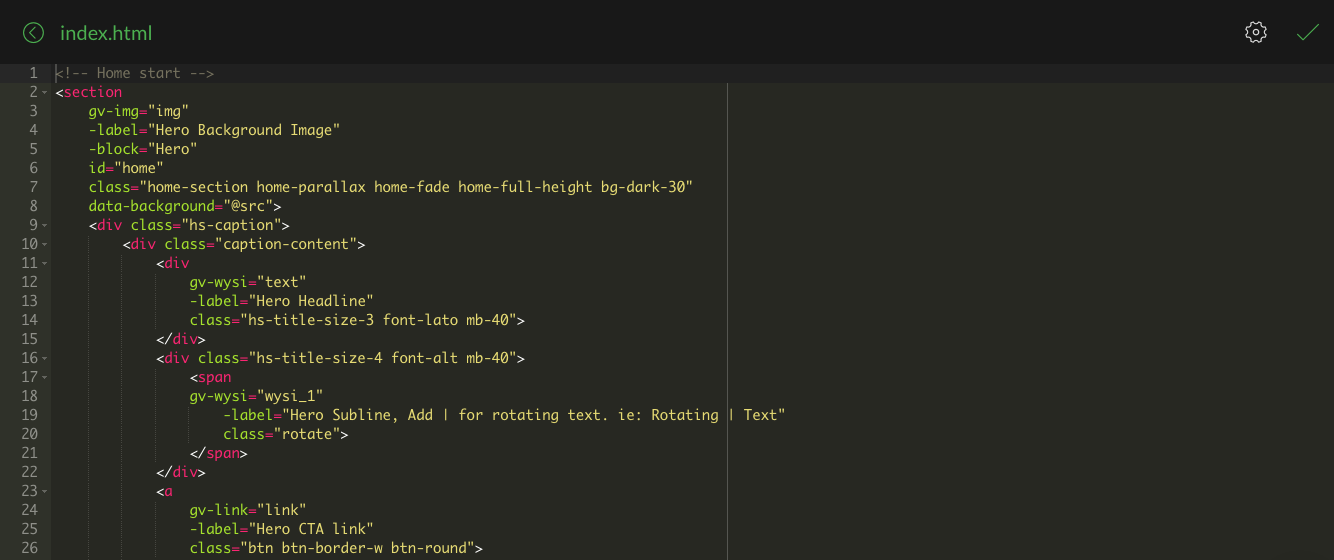 No two agencies are exactly the same, especially in terms of size. So, we've designed Governor to grow with you. Infinitely scalable and infinitely extendable, our growing library of modules and our growing index of partners enables agencies to grow within Governor. The module library is constantly evolving, just like your brand or agency.

Adding to the convenience factor, with Governor you no longer need to worry about updates or backups. Both happen automatically on a bi-weekly basis, so you can trust that your system is always up-to-date. We also keep a very close eye on security, so almost nothing should come as a surprise. You also have access to our team of engineers who are here to serve.

We also recognize that agency work doesn't stop when a site launches. With our focus squarely on ongoing digital marketing efforts, Governor features a beautiful and easy-to-use blogging interface. Thought leadership has never been so achievable on another platform. Moreover, search engine optimization is baked into the DNA of Governor. If you don't take a hands-on approach to SEO, no worries. It's taken care of for you automatically. On the other hand, if you do have a passion for ongoing SEO, Governor makes it easy to alter any and all aspects of metadata. No matter what, you'll be found often, and by the right audience.

We're passionate about agencies, and that passion has helped shape the growth of Governor over the years, both consciously and unconsciously. If you're looking to take the next innovative step with how your digital agency does business and executes projects, don't hesitate to reach out to us and schedule a demo! We can't wait to help take your business to new heights, and show your clients more value, with Governor.