why platform-as-a-service?
discover what makes a PaaS ideal for enterprises managing countless web properties.
This guide provides a comprehensive, easily-understood breakdown of the basics of a Platform-as-a-Service, and exactly how it benefits the end user. While many of the points are discussed with enterprise-level users in mind, the benefits to a PaaS are nearly universal.
Simply submit your email, you'll receive this PaaS guide directly in your inbox.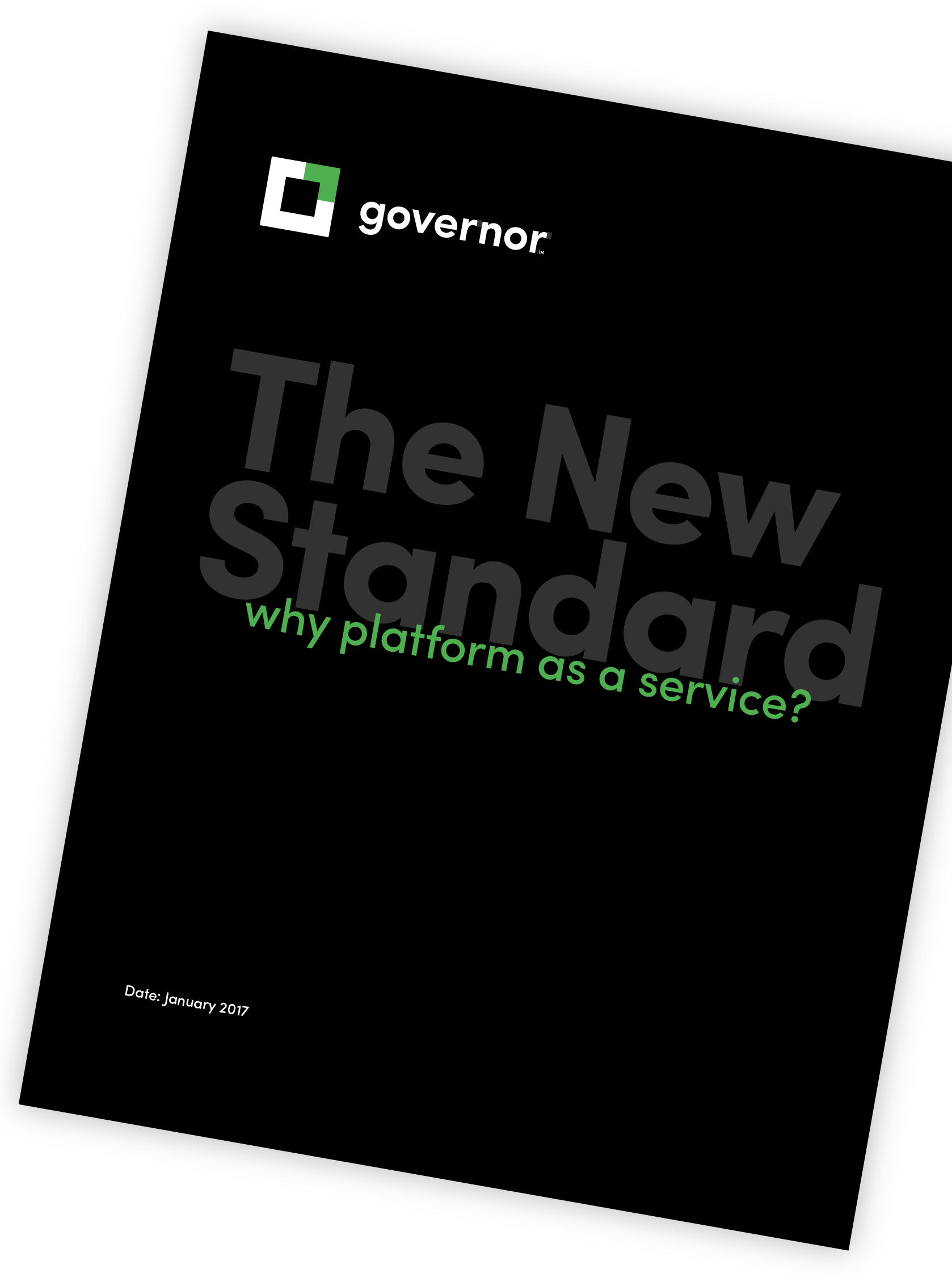 what will you learn?
You'll learn exactly what a Paas is, what components make it up, and how Governor uses Paas technology to take these benefits to the next level, especially for enterprises.
what a Platform-as-a-Service is

Here we offer a brief overview of exactly what this type of platform is, what it does, and how it's best used. Many of these points are discussed in more detail later.

what makes up a Platform-as-a-Service

This is a three-point breakdown of what a Platform-as-a-Service consists of, in a technical sense. We also talk about the typical features of a PaaS.

the benefits of leveraging a PaaS

These content pieces speak to PaaS benefits, one by one. If a platform is truly a PaaS, these benefits should come standard. Some platforms offer much more.

how Governor uses PaaS technology

Now tying the conversation directly to Governor, we dig into exactly how Governor utilizes PaaS technology, and what Governor does differently that other platforms.

the benefits of choosing Governor as your PaaS

In this section, we discuss how Governor makes the most of the benefits of a PaaS at a high level, and takes them even further.

Governor as an enterprise-level PaaS

The final section covers the ways that Governor utilizes the benefits of a PaaS, and scales them up to be utilized by enterprises with hundreds or thousands of sites.
here's a peek at what some industry experts think about the topic:
We manage tens of thousands of our clients' websites, so a Platform-as-a-Service is the only choice for that workload. From enhanced safety to easy updates to simplified access processes, there is no substitute."



Having encountered the numerous issues commonplace with a standard CMS, the PaaS approach to website design & development has allowed our team to create great web experiences faster, and with more confidence in the site's long-term security."

Our corporate site has very high security requirements, and we handle a great deal of direct traffic every day from individuals using our web-based applications, and our Platform-as-a-Service has succeeded in managing those needs simultaneously"

Building on a Platform-as-a-Service has greatly impacted the speed with which we can develop and deploy web & mobile applications."



Relying on a PaaS for our student admissions needs has proven to be a great decision. We've observed a noticeable reduction in downtime, even during the most high-traffic times of year for admissions."

Thanks to PaaS technology, we're able to simultaneously run nearly a thousand games on over one hundred interactive, outdoor screens at a time. Our PaaS is reliable, and has led to increased engagement from our patrons."